How the System Shock remake learned a lot from Resident Evil – and precious little from AI
5 min read
If you've been popping your head around the horror space for the last decade you've likely heard something about the System Shock remake. It's been through a long a bumby ride, through Kickstarter, a total restart of development, and Covid-19 delays. After all these hurdles, Shodan is back and – by all accounts – she's taking the horror genre by storm right now.
What an exciting, and frankly hilarious, time for an AI-themed remake of a horror classic to come out. Not only are we at a point in time where Capcom and Konami are pulling out the classics rebuilt from scratch with fresh coats of paint, but the indie horror development scene has never been stronger thanks to modern classics like Signalis championing the genre. Then there's the particular irony of System Shock coming back at a time where AI has been so contentious among game dev folks.
Now that the game is out, I talked to CEO of Nightdive Stephen Kick, and director of business development at the studio, Larry Kuperman, who broke down their thoughts on the game's release, the state of horror, and AI in game development.
Check out the trailer for the System Shock remake here.
"People say that our game was delayed; actually we paused and waited for the industry to catch up to us," Kuperman jokes when asked about the current trend towards horror remakes. Nightdive's game had been announced and uner some stage of development long before any of the biggest horror hits right now had been concieved in an official capacity.
Kick follows up with how this impacted his own journey with System Shock: "I've personally enjoyed the work Capcom has done the Resident Evil revival. While System Shock has been in development they've done 2, 3, and 4, now? Those are all being touted as examples of how to remake classic games. It's really hlped guide our own vision on how you modernize elements from classic games."
Rather than see this situation as bigger fish getting the remake worm before the folks at Nightdive were able to, Kick believes the release and popularity of big horror remakes has "primed" the landscape for them. He continues by commentating with his thoughts on the popularity of remakes, stating "I think the reason they're so popular is because there's already an established fanbase there who know what it is, you don't have to sell it to them again. Just from personal experience, I think I own Resident Evil 4 on like six different platforms, y'know?"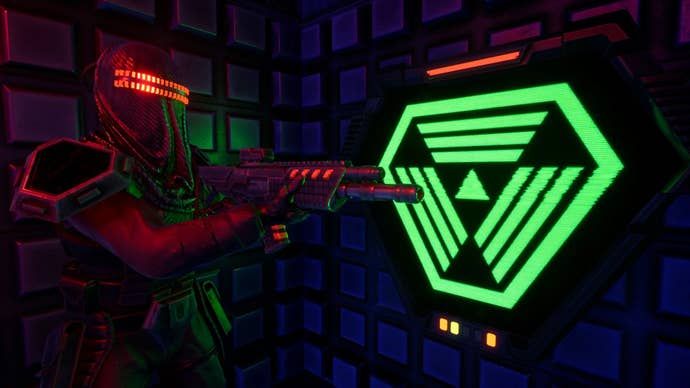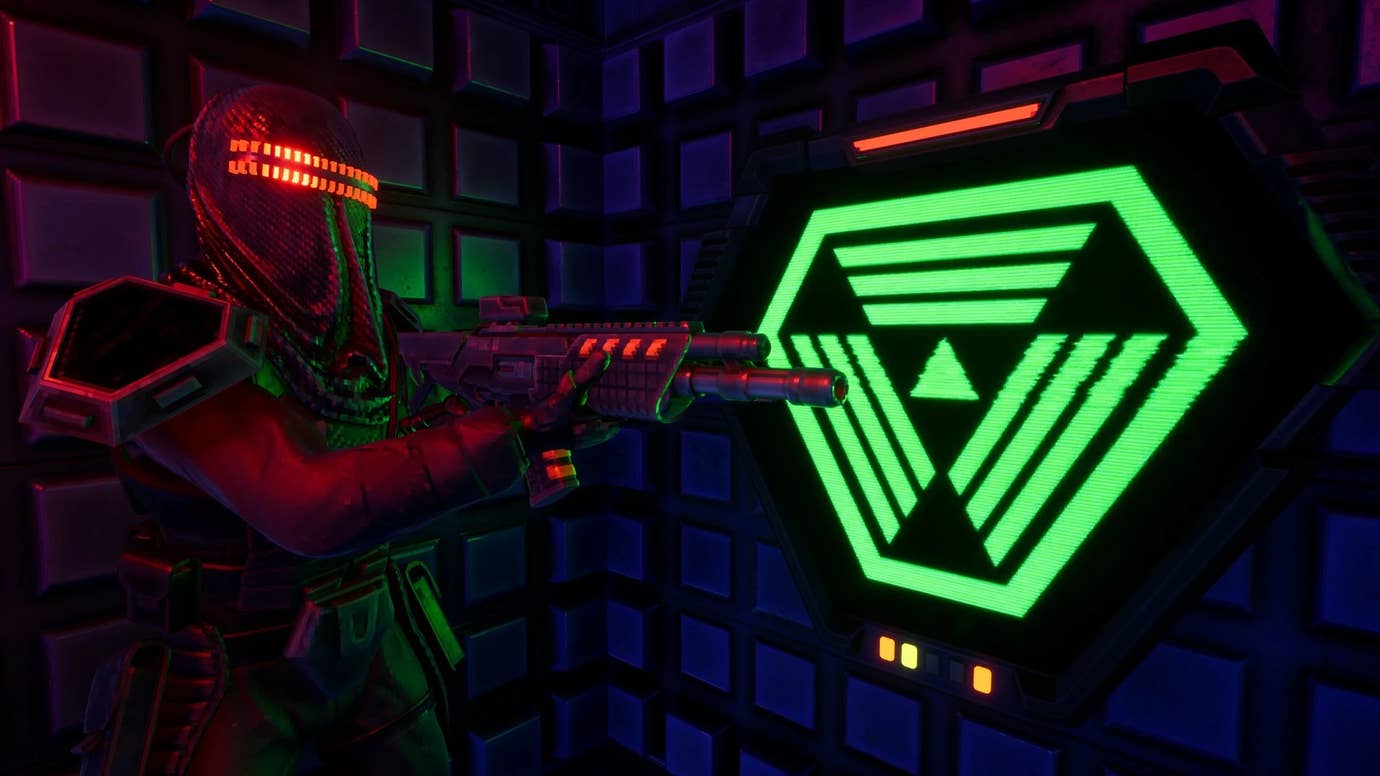 Are you going to head back into System Shock?
Kuperman sweeps in after Kick, commenting: "We're in a golden age when many – not all, but many – of the classic game developers are still with us and can provide some guidence and some oversight. We're really grateful to Paul Neurath and Warren Spector over at Otherside for their imput."
We're also seemingly in a golden age of AI, or at the very least, that sort of tech is getting more and more play these days than it has before. Following a small bit of drama earlier this year when the publisher for the System Shock remake Prime Matter posted a statement pledging its interest into AI, both Nightdive and Stephen Kick spoke out with an opposing view. When asked whether they'd have opted to use AI in development of System Shock if given the chance, Kuperman responded with the following:
"It wasn't an option, but aslos not a consideration. Every aspect of the game, particularly with the art style, were intention and deliberate. We wanted to make something with a modern look, but also clearly paid an homage to the original style. That's something that only our human artists (laughs), our meatbag artists, were capable of coming up with." Kuperman was sure to emphasise deliberate as a key word beforehand.
He contines: "But it is funny about that. It's not like we held up the release of System Shock waiting for AI to become controversial and relevent. Yet here we are!"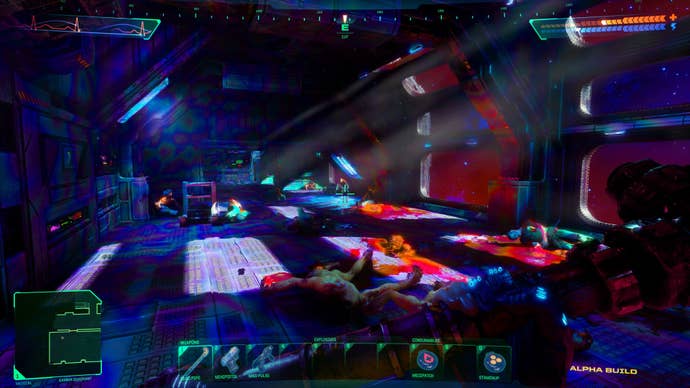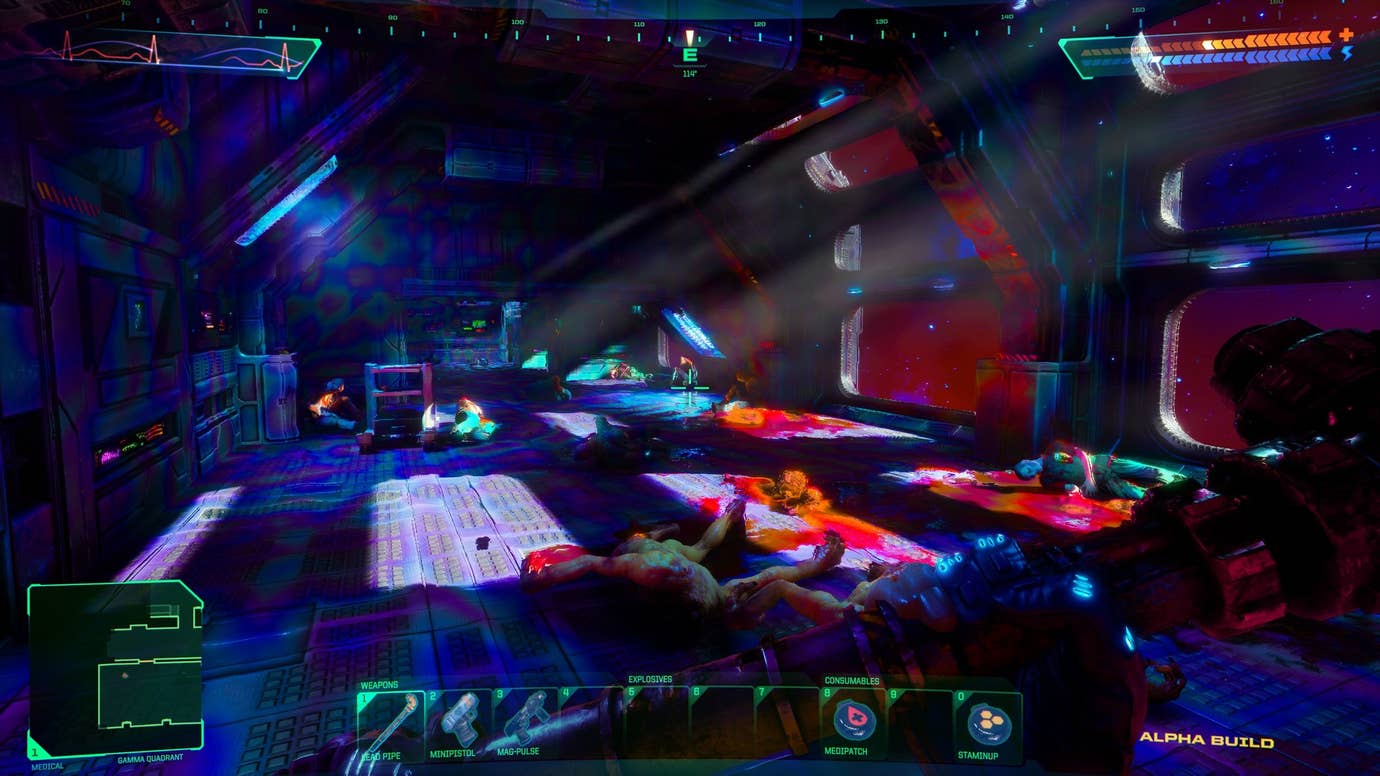 Do we really want to see what a real AI can do?
"I think that the main issue was in the messaging," Kick states, referencing back to the aforementioned situation with Prime Matter's post, "when we used the Midjourney image of Shodan. I mean, she's an evil AI and the whole idea is that she's gone off the rails and gone sentient. You look at where we are now and it's easy to draw a line. Google has already had to pull certain AI offline because of their fears of it becoming self aware."
Kick concludes: "In terms of using AI for game development, I think there will be a place for it, but it can't ever really replace the human side of things. If it's used as a tool, then there could be a good balance."
As the journey to release was so long, I wanted to conclude by asking whether the full lineup of developers past and present were credited for their work on System Shock. The time it has taken for System Shock to release does of course mean that the credits are substantial. Beyond the current team, the original development team from 1994 are credited, as are those who created the original Unity prototype used in the game's Kickstarter campaign.
Interestingly enough, those who worked on the game between the Unity demo and the current team have not been credited. Kick justifies this decision by stating that their contributions "are not something you're going to be able to experience", while Kuperman adds that this was not done maliciously, and that "if you were brought in to redo work that I had done that will not be used, it should be your name credited. Creditingh both would create confusion."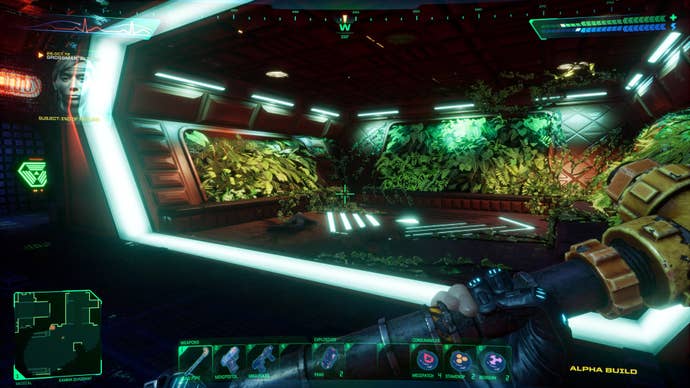 This is an interesting stance to take. The version of the game the uncredited team worked on was dropped, with development restarting afterwards into something "more faithful to the original" (thanks PCGamesN). With that being said, work was done by these people, even if we don't actually get to see it. It's not the fault of the staff on that team that the project was restarted. If you're a chef creating a menu for a new restaurant, aren't the dishes you don't end up using not still a part of the journey to the finished spread?
If you'd like to get a taste of System Shock for yourself, you can download the game now on PC.