Genshin Impact Dehya teaser leads to brilliant Skyrim memes
2 min read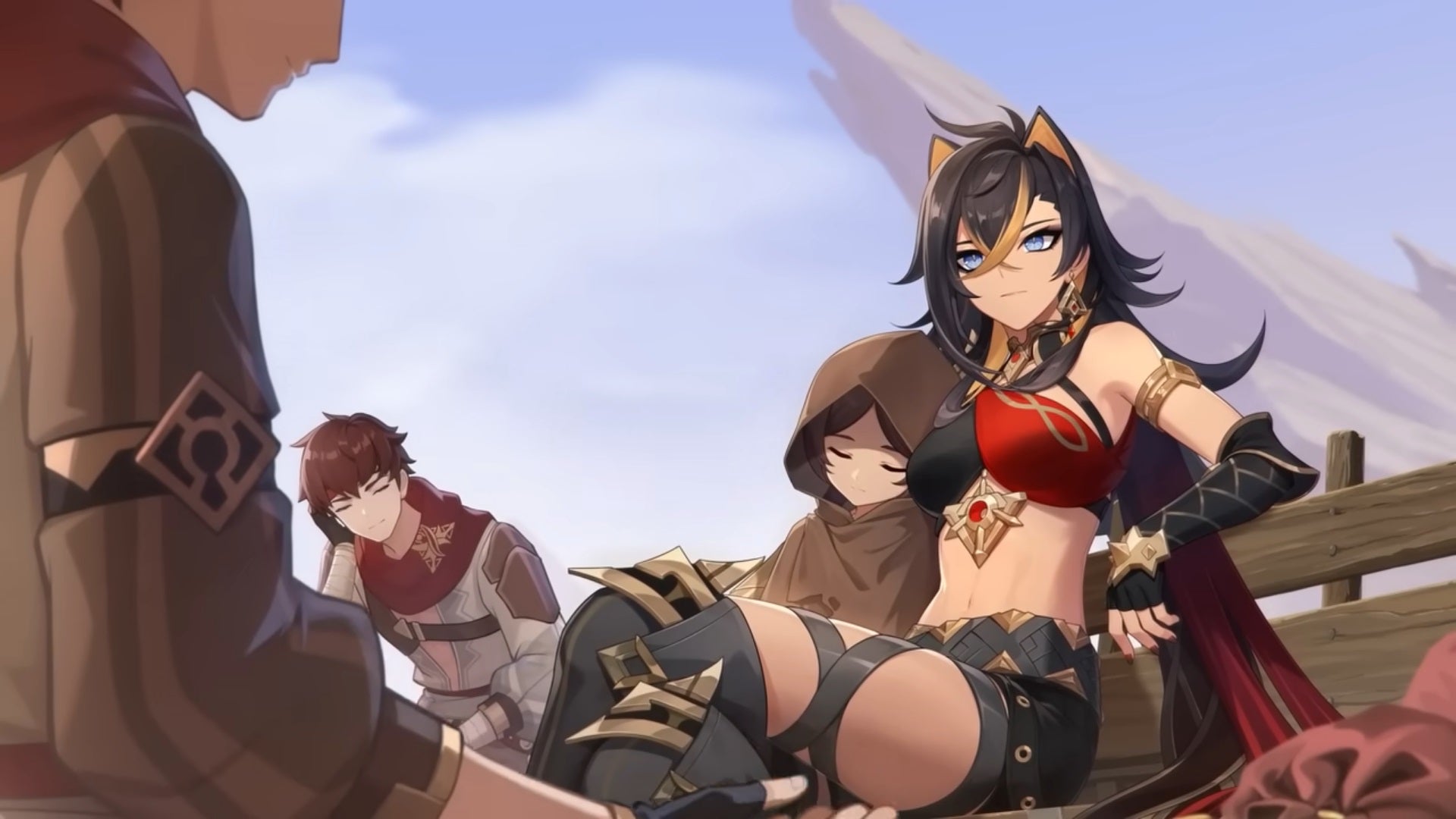 A new Genshin Impact teaser trailer for Dehya has a select few among the community making obvious, but admittedly hilarious Skyrim gags. After all, both have a long carriage journey at the start. It was inevitable.
This new teaser trailer comes ahead of the Genshin Impact early next week. In this update Dehya will of course be present as a new character available from character banners, and she's already gone down a treat thanks to her unique look. Also, she's like a fox-person, so you know a portion of players are down bad for that.
You can watch the trailer for Genshin Impact version 3.5 here.
The trailer itself is quite good if you care about the current state of Genshin Impact, but it is hard not to watch it without immediately thinking back to Skyrim. As a matter of fact, the top comment in response to the character trailer on the Genshin Impact Reddit is a reference to the opening of the legendary Bethesda RPG. Some have even made use of their photoshop skills to bring the meme to life.
Version 3.5 of Genshin Impact is looking like quite the patch, with a new Archon quest being added alongside two new characters, a story quest for Dehya, and a hangout quest too! In addition, there's a huge number of events coming too, which will be a great source of Primogems for those who want Dehya in their squad as soon as possible.
Are you excited for Genshin Impact version 3.5? Did you also get caught trying to cross the border? Did your sweetheart used to make mead with juniper berries? Let us know below! If you're looking for more Genshin content, check out our Genshin Impact codes page here!