Final Super Mario Bros. Movie trailer shows a battle on Rainbow Road
1 min read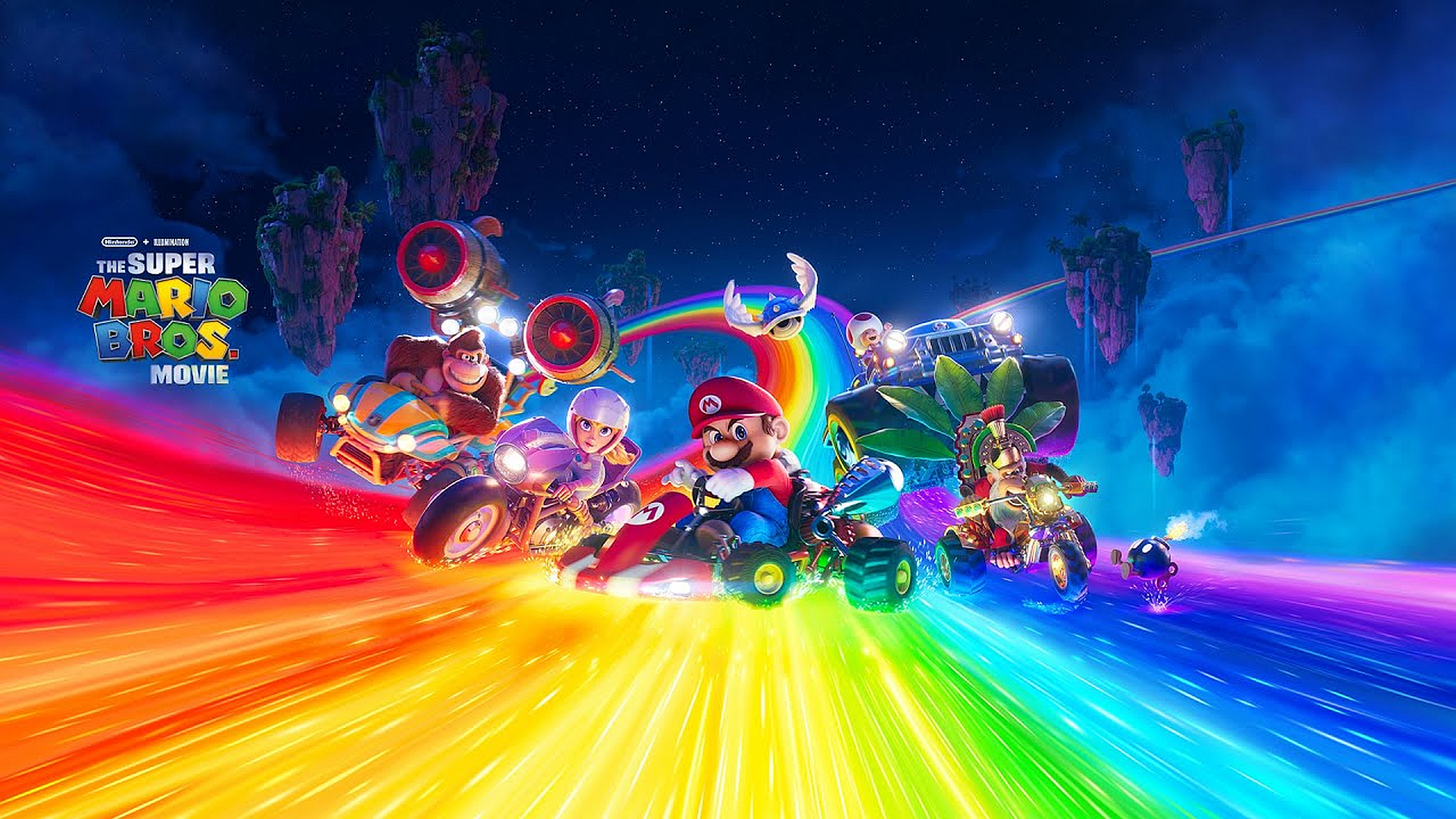 As promised, Nintendo showed off the final trailer for the Super Mario Bros. Movie yesterday during a Nintendo Direct dedicated to the film.
The trailer shows off not only a battle on Rainbow Road, but other fun things like Donkey Kong obtaining a fire flower, and Bowser's lava enveloped castle where Luigi, the Penguin King, and Luma are imprisioned.
The Super Mario Bros. Movie | Final Trailer
You also get a look at Bowser's army of koopas, goombas, and spinies. Princess Peach has an army too though, and Kong and Mario are there to help her.
The trailer also shows some platforming, Mario doing a "butt-bash", and lots more fans of the Mario franchise will be familiar with.
The Super Mario Bros. movie is set for a theatrical release on April 17 in North America and April 28 in Japan. It was originally slated to release on December 21, 2022.
Developed with Illumination Entertainment, the animated film was announced in 2018 after it had been rumored for a while, starring Jurassic World and Guardians of the Galaxy actor Chris Pratt as the voice of Mario.
Last Night in Soho's Anya Taylor-Joy plays Princess Peach, Charlie Day from It's Always Sunny stars as Luigi, Jack Black lends his voice to Bowser, and Keegan-Michael Key plays Toad.
Seth Rogen takes on the role of Donkey Kong, SNL alumnus Fred Armisen plays Cranky Kong, actor, and prolific voice performer Kevin Michael Richardson stars as Kamek, and stand-up comedian Sebastian Maniscalco lends his voice to Spike.