All Genshin Impact 3.6 livestream codes
2 min read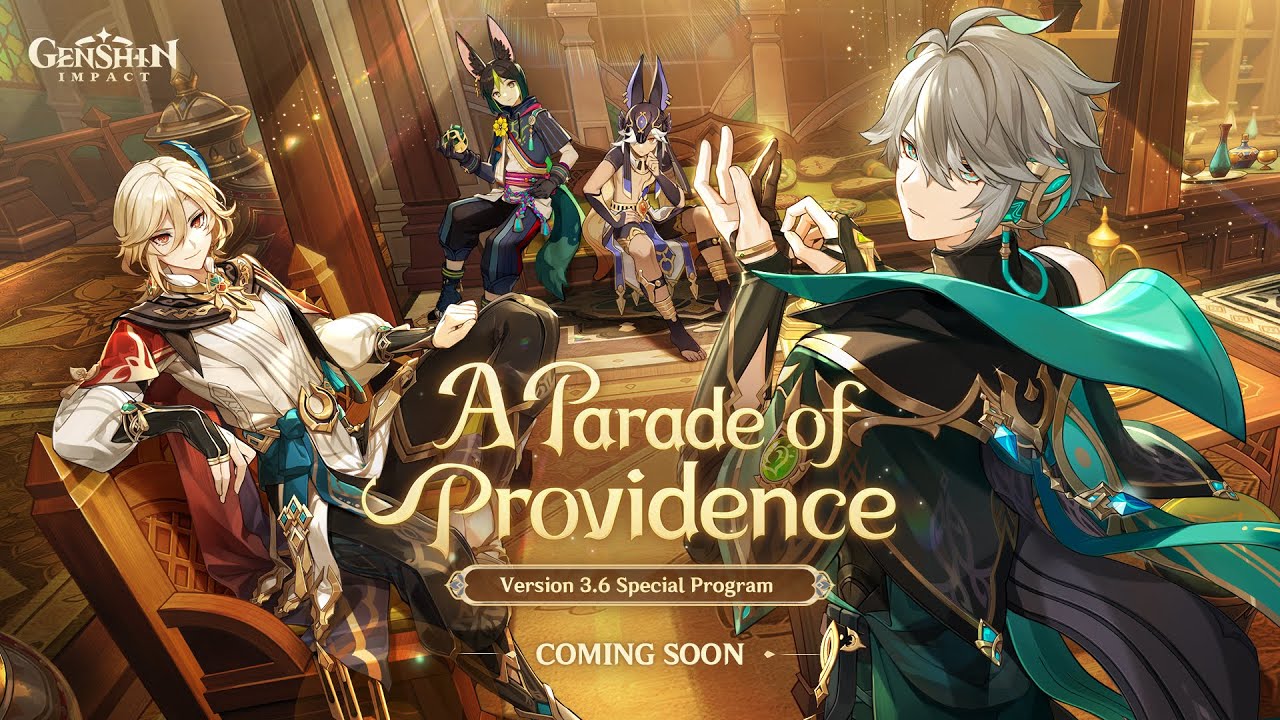 The Genshin Impact 3.6 livestream codes have just dropped, which gives you just 24 hours to redeem them for a quick influx of primo gems, mora, and upgrade materials.
For those who don't know, Genshin Impact codes are free-to-use codes that can be inputted into the Genshin Impact website or in-game, with each unique code providing its own prize. With each preview livestream, super-limited codes with a 24-hour life span are shown off, which you'll want to redeem asap.
As such, we've quickly written out all genshin impact 3.6 livestream codes here, as well as a step-by-step guide on how to redeem Genshin codes. That way, you'll be able to reap the rewards in no time.
To see this content please enable targeting cookies.
Manage cookie settings
Genshin Impact livestream codes: All active livestream codes
Below are the three codes revealed during the Genshin Impact version 3.6 livestream.
7S9X6V4JB2M9 – 100 Primogems + 50,000 Mora
KBRE7D4KA2MM – 100 Primogems + 5 Hero's Wit
9ARE6VLJT34H – 100 Primogems + 10 Mystic Enhancement Ore
You have until 1 April at 5AM PDT / 8AM EDT / 1PM BST / 2PM CEST / 11PM AEDT to redeem these codes.
How to redeem Genshin Impact livestream codes
In order to redeem Genshin Impact livestream codes, either from a livestream or another source, you'll need to follow these steps:
Head to the Genshin Impact Hoyoverse website
Log in to your account
Navigate to the Redeem tab at the top of the website
Enter a valid code and click the ig redeem button
Once you've finished these steps, you'll get your reward via in-game mail, so log in and pick up your prize!
Alternatively, if you're already logged in to Genshin Impact, you can redeem these codes in-game too:
Launch Genshin Impact
Open up the menu
Head to Settings
Click on Account
Select the 'redeem now' button next to the Redeem Code option
Enter a valid code
Just like the website method, you should get your code rewards from in-game mail soon after entering the code.
For more Genshin Impact guides, check out our pieces on Cor Lapis locations and Sakura Bloom locations for upgrading your favourite characters.